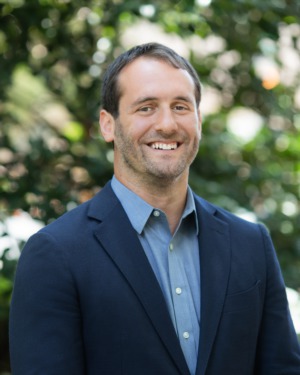 Justin was born and raised just outside Philadelphia in the Main Line area. He graduated from the University of Delaware with a Bachelor of Science in Marketing. After graduation, Justin spent several years working as a Marketing Specialist for a global manufacturer of heat exchangers. He was responsible for their marketing, advertising, and trade shows internationally. In 2008, with the encouragement of friends and family, Justin decided to pursue his dream career in Real Estate. Four years later, Justin took the next step in his career by joining forces with the Atacan Group. Since then, his business and network continues to expand rapidly; to say he knows Philly and the people that live here is an understatement. In 2013, he received his Real Estate Brokers license and became an Associate Broker at Keller Williams Philadelphia.

Early 2015, Justin launched Franklin Penn Real Estate Group, which is primarily focused on commercial real estate and real estate investment. In early 2018, he founded Fresh Places Real Estate: a full-service luxury Real Estate and lifestyle team representing clients in an entire spectrum of services, including residential, new development, investment, and more. His vision was simple: creating a Real Estate team that builds genuine relationships with clients that go beyond transactions. He is proud to say that Fresh Places fulfills this goal and is continuing to grow through the real relationships cultivated. Justin and the team he leads never fail to present clients with white-glove customer service and unparalleled representation when it comes to all of their Real Estate needs. Justin specializes in assisting First Time Home Buyers, Home Sellers, and Investors.

Justin currently lives in Wynnewood with his wife Liza and their three children: two twin boys and a baby girl. When he's not selling Real Estate, you can find him snowboarding, investing, attempting to grow vegetables, bird watching, or out and about at one of Philly's great restaurants or bars. He is a self-proclaimed amateur Philly Foodie. Whether buying or selling, Justin is the ideal realtor for any of your Philadelphia real estate needs.